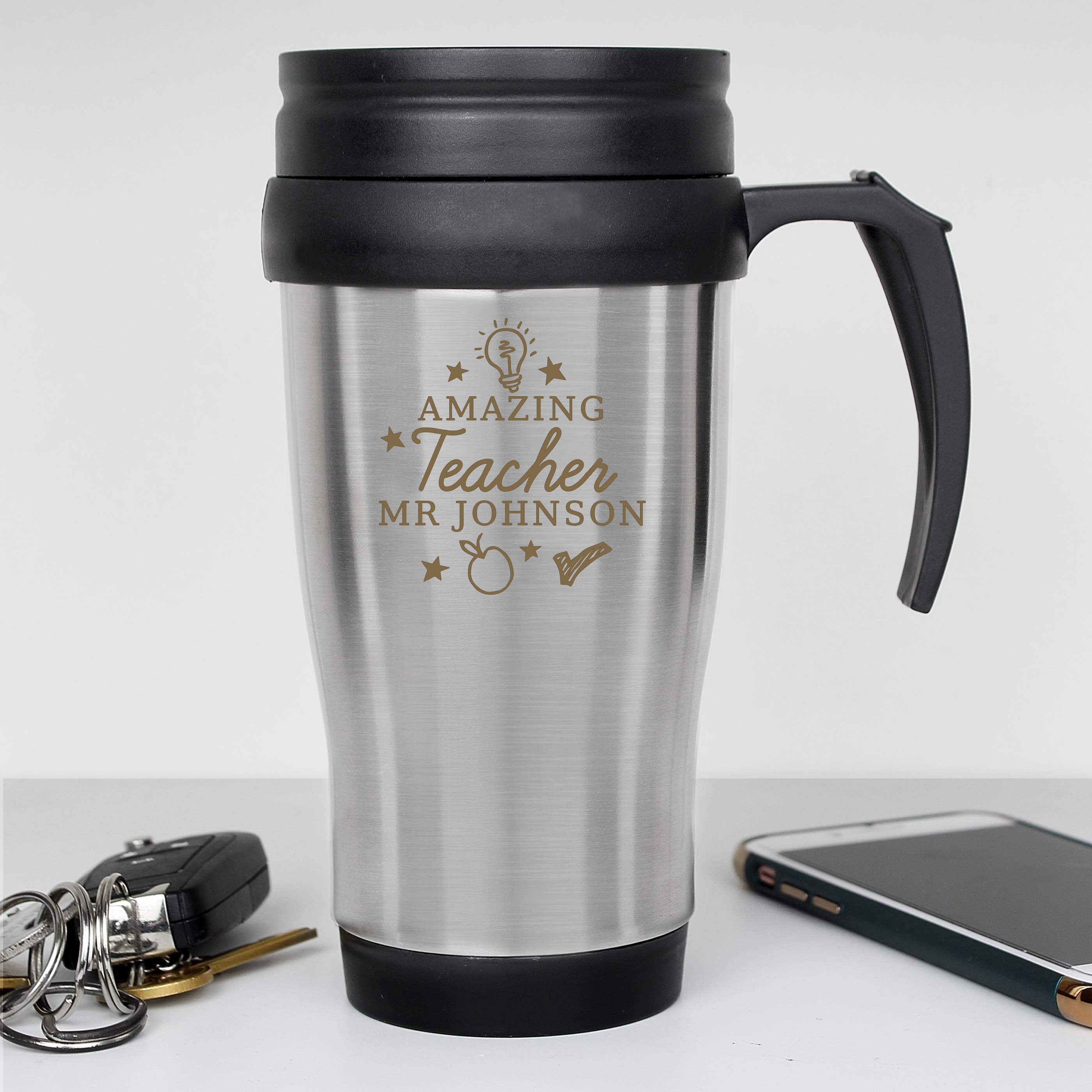 Free P&P within the UK for orders over £22
This Thermal Mug is the perfect gift to give to a teacher!

Personalise this thermal mug with any name up to 12 characters in length.

Please note "Amazing Teacher" is fixed text and can not be changed.

Please note the personalisation will appear in fixed upper case text.

Its hardwearing and durable design means that it can be used many times to keep drinks hot or cold.

It has a sliding sip cover, screw top lid, strong plastic handle and insulated plastic inner.

The lid is designed to reduce spilling. Keep the travel bottle in an upright position.

Capacity 400 ml

Ideal for Birthdays, Christmas, Teachers.
Your text will be printed exactly as you have entered it, so please double check spelling, punctuation and capitalisation.
Not all accents and symbols can be printed. Here are the special characters we support:
ÂÁÀÄÃÅÆÇÈÉËÊÌÏÎÍÓÒÖÔÕØŒÙÛÚÜÑÝŸŽßàäâãâáåæçèëêéíìïîñòóöôõøœóúüùûýÿž1234567890\'"@ ?;:,.!-&
4-6 Working Days Delivery
Please note this item may be dispatched separately from other items ordered. 
Express Delivery is not available for this product.
Height 17cm
Width 8cm
Depth 8cm