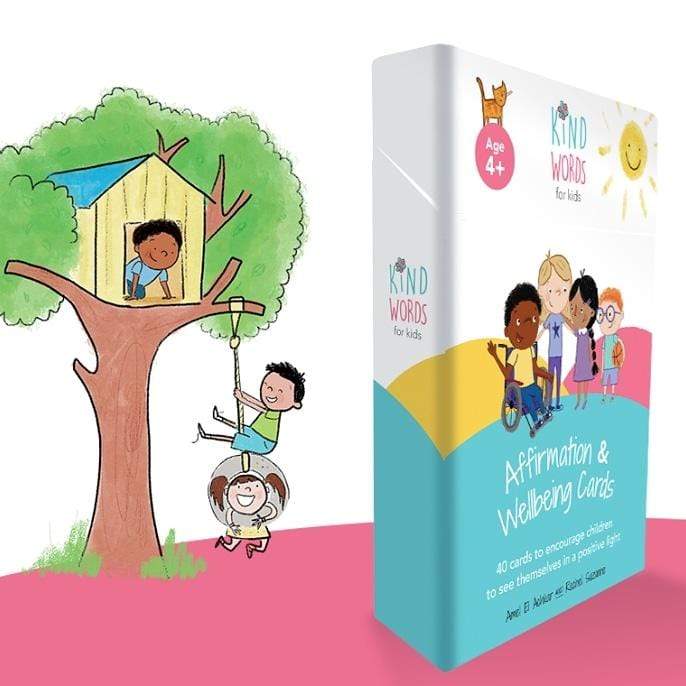 Free P&P within the UK for orders over £22
40 beautifully illustrated Affirmation and Wellbeing cards designed to boost a child's confidence & self esteem.
Use them as discussion cues or as a motivational tool to help children see themselves in a positive light. They praise children for more than simply what they can achieve, they praise them for who they are.
Our positive affirmations are designed to help children build a positive and healthy self image. The cards are aimed at (but not limited to) children aged 4-12.  However that can also be used by adults and adolescents to comfort and heal the inner child.
Much of a child's self esteem is formulated in the early years by parents, siblings, friends, teachers, and even the media. By using these affirmations in early parenting / teaching we can help our children to build the mental strength they will need in life, to survive and thrive. Healthy self-esteem helps children to feel positive about themselves and their lives. It equips them with the confidence to deal with life's ups and downs.
In today's world where mental health issues and bullying are rife among school children and adolescents, it is more important than ever to make sure we send our children out into the world with their cups full.
How should I use the cards?
They can be used daily or whenever you feel your child needs a boost of self esteem. They can be used as discussion topics at the dinner table or on the school run.

You can put them in your child's lunch box as a love note or stick it on the mirror for them to ponder while they brush their teeth.

Kind words for kids have so many uses in the classroom too: as conversation starters or as a tool for counsellors to help students open up and build confidence.

They make great gifts for children, grandchildren, parents, teachers and counsellors.  
Dimensions of box: 10cm x 14.5cm x 2.5cm