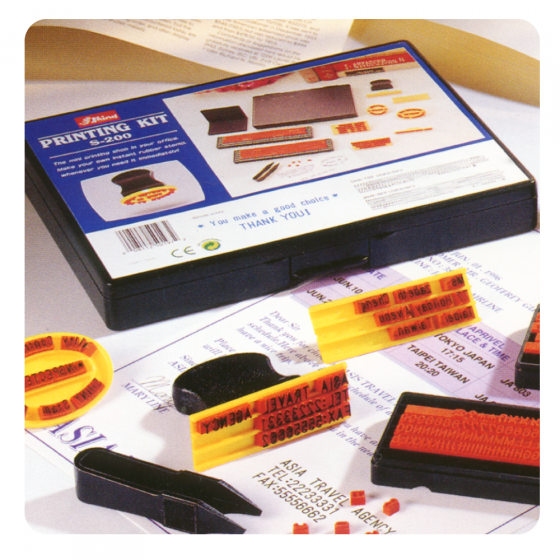 Free P&P within the UK for orders over £22
Mini printing shop in your office or home.
Design your own stamps, re-use the letters and stamp holders time and time again.
Make your own instant rubber stamp.
NB The ink included in this set is not suitable for use on clothing and will wash out. 
Set includes:
Tweezers
Black ink pad
Carry case
One set of 323 4mm characters
One set of 198 5mm character
Seven type holders in various shapes and sizes
Type holders:
72mm x 1 line
72mm x 2 lines
72mm x 3 lines
72mm x 4 lines
72mm x 5 lines
60 x 40mm oval (text around top and bottom of oval and one 37mm line in centre)
45mm diameter circle (text around top and bottom of circle and one 23mm line in centre)