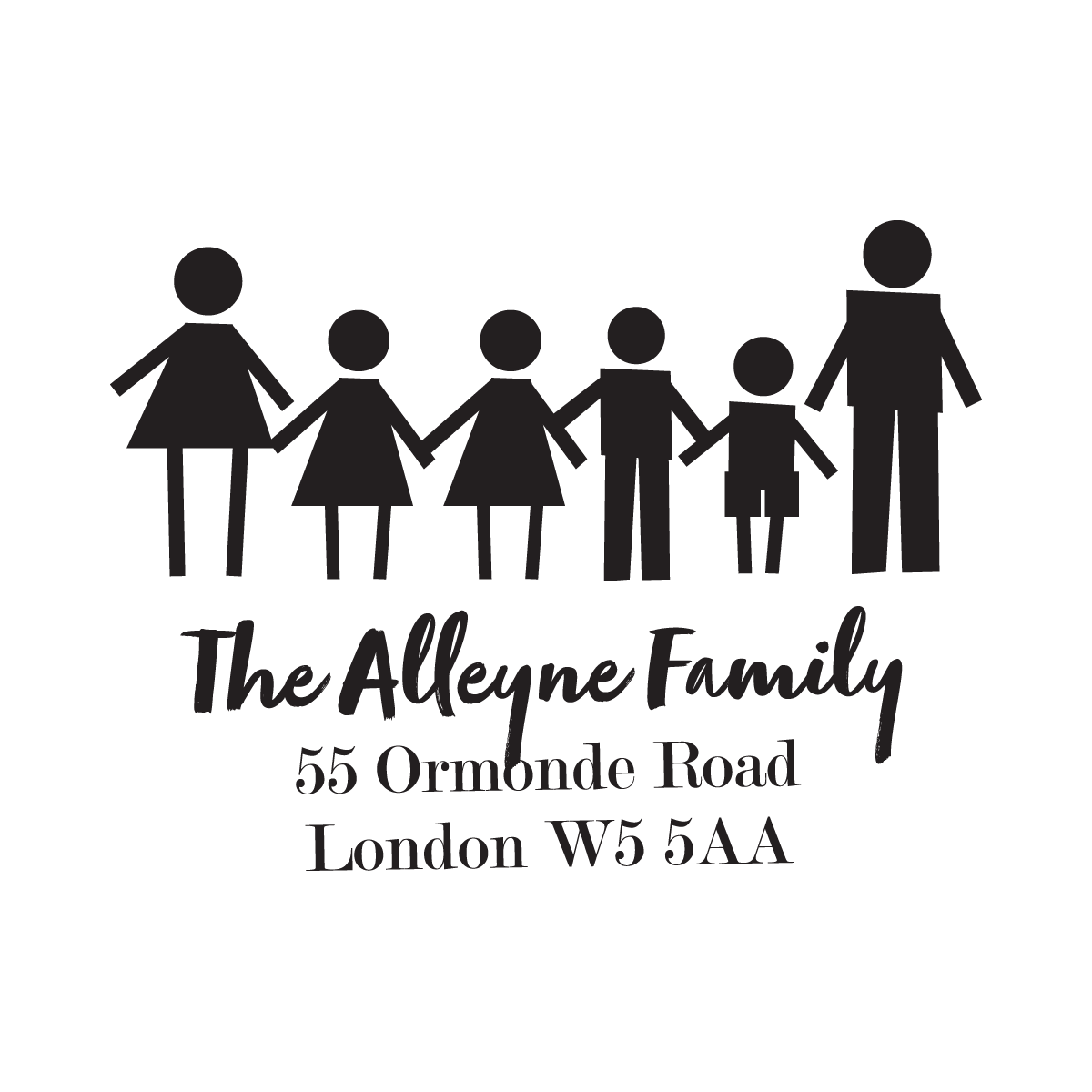 Free P&P within the UK for orders over £22
A fun address stamp, add any combination of family members for the ultimate personalised address stamp!
You can even add your pets! Options for cat, dog or fish!
Use it to stamp all your envelopes, personalise stationery, letter headers and even get crafty and design your own cards!
Available in 4 different sizes:
Small: 45mm x 32mm 
Medium: 67mm x 47mm
Large: 92mm x 65mm
Extra Large: 117mm x 82mm
NB: These are the sizes of the actual impression 
Please type your name and address details in the relevant boxes, plus add the "family members" in the relevant boxes.
NB: Min no of people is 2, max no of people is 6
Please select the people in the order you would like them to appear on the stamp ie: left to right
NB: Our address stamps will not work with our Stamptastic standard inkpad (as it won't fit!)

We do have craft inkpads suitable for paper products, prices start at £3.99 and available in a huge range of colours, including red, blue, black, green, pink, purple, brown, gold, silver and bronze. 
Please look under Our Products / Inkpads