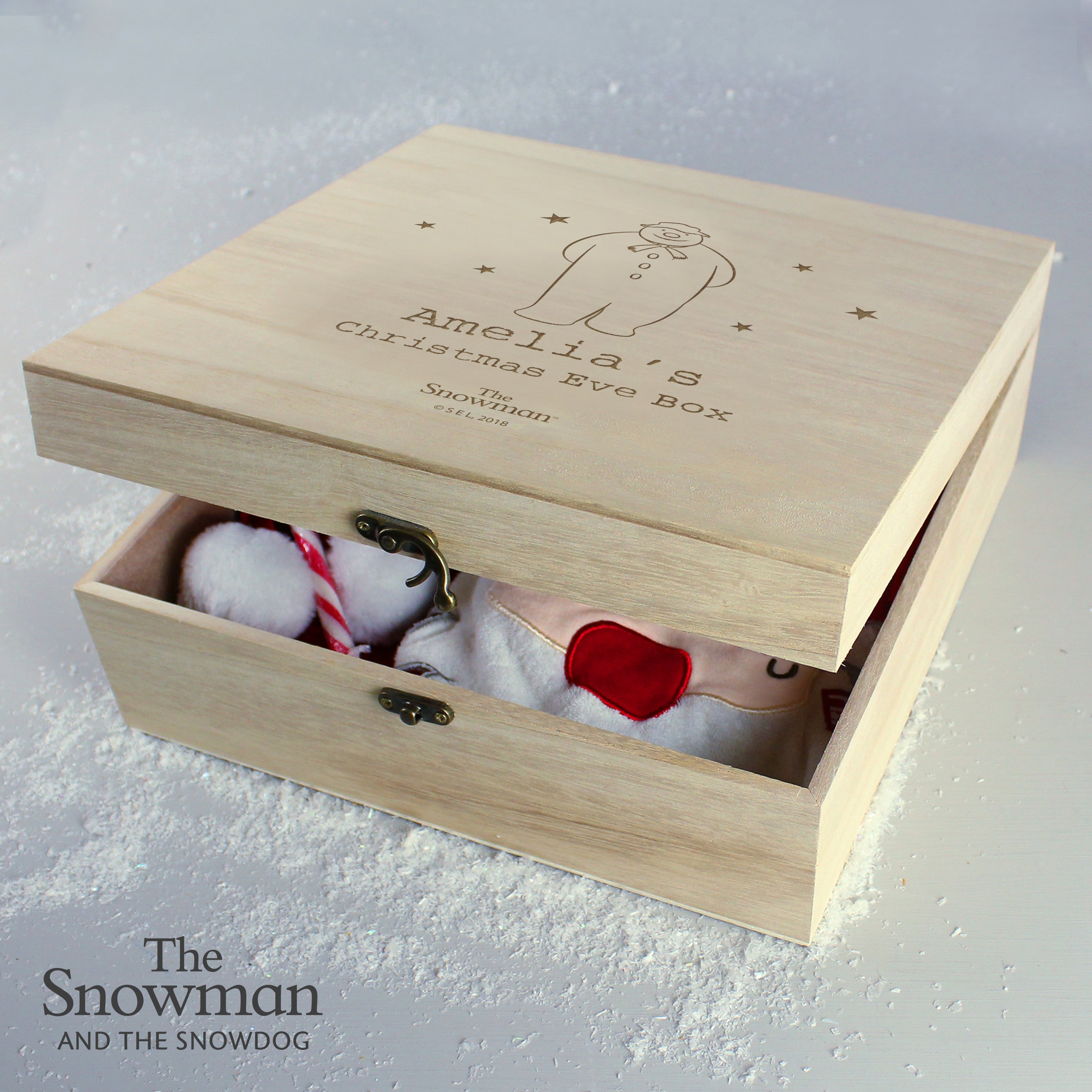 Free P&P within the UK for orders over £22
Fill this Personalised The Snowman Large Wooden Christmas Eve Box with treats and surprises to keep the little ones entertained this Christmas Eve.

The box can be personalised with a name up to 12 characters. Please enter the apostrophe and 's' if required.

The name entered will appear in upper case.

The words 'Christmas Eve Box' are fixed and cannot be amended.

The box features a metal clasp and hinges.

Please note that each box is crafted from natural wood and so may feature small imperfections and differences in grain, knots and colour.

This Christmas Eve box is suitable for small gifts like DVDs, books, pencils, chocolate and sweets. All of which adds to its own unique character!

Ideal for Christmas.

Please note we cannot ship this item internationally

Your text will be printed exactly as you have entered it, so please double check spelling, punctuation and capitalisation.
Not all accents and symbols can be printed. Here are the special characters we support:
ÂÁÀÄÃÅÆÇÈÉËÊÌÏÎÍÓÒÖÔÕØŒÙÛÚÜÑÝŸŽßàäâãâáåæçèëêéíìïîñòóöôõøœóúüùûýÿž1234567890\'"@ ?;:,.!-&
4-6 Working Days Delivery
Please note this item may be dispatched separately from other items ordered. 
Express Delivery is not available for this product.
Height 28cm
Width 28cm
Depth 10.8cm