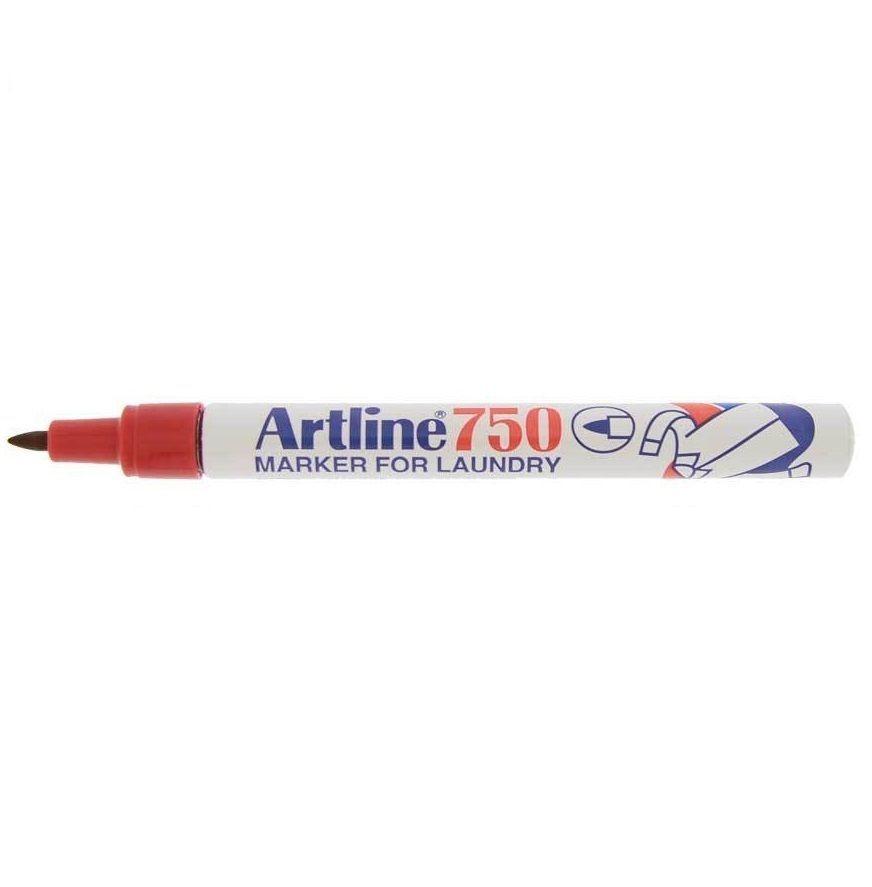 Free P&P within the UK for orders over £22
The Artline 750 Red laundry marker is perfect for marking fabric and clothing. Instant drying permanent ink marker for marking laundry.
This pen is suitable for use on linen, metal, glass, porcelain and plastic.
Ideal for marking on clothes, the ink resists repeated washing.
0.7mm width bullet style acrylic fibre nib
Keep out of reach of children, this is not a toy.
Do not drop or shake hard to avoid ink leaking.
Keep cap on when not in use.
Harmful if swallowed, vapour harmful. Avoid contact with eyes or prolonged contact with skin. Use in well ventilated room only.
Flammable, do not use or store near heat sources.
Not suitable for fluorine coated surface eg coated gummed tape.