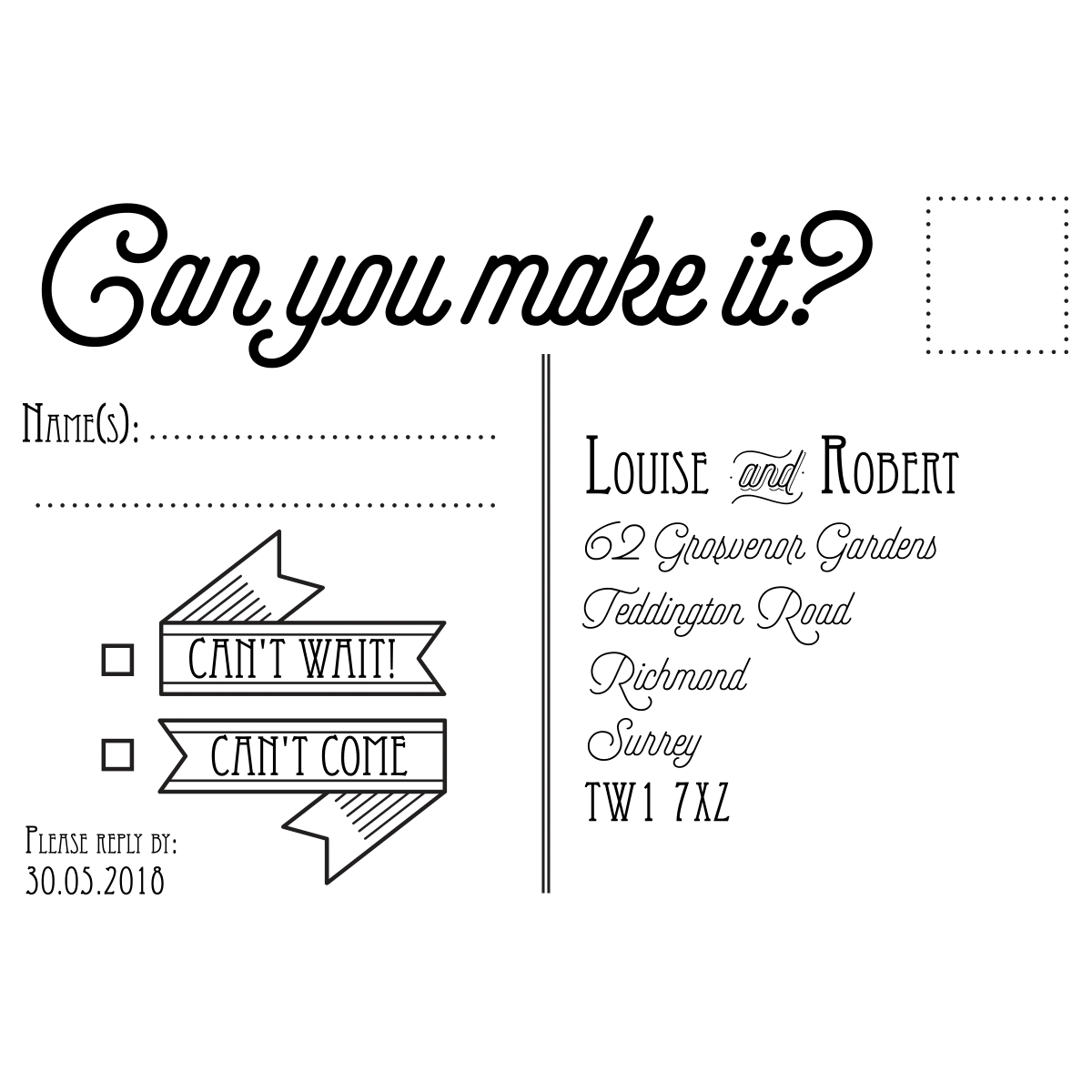 Free P&P within the UK for orders over £22
A stylish stamp to make your own wedding stationery, what better way to personalise your wedding than by making your own invitations and RSVPs!
This is perfect to go on the front of a card or a postcard.
Please enter the return names and address in the field plus the "Reply by" date for your guests.
Please separate the lines with commas. Eg: Juliette & Sebastian, 32 Halfpenny Lane, Summertown, Oxford, OX1 9LO
135mm x 90mm impression. Landscape.
We make this stamp with a wooden D-handle to help create an even impression as it helps apply pressure evenly across the whole design.