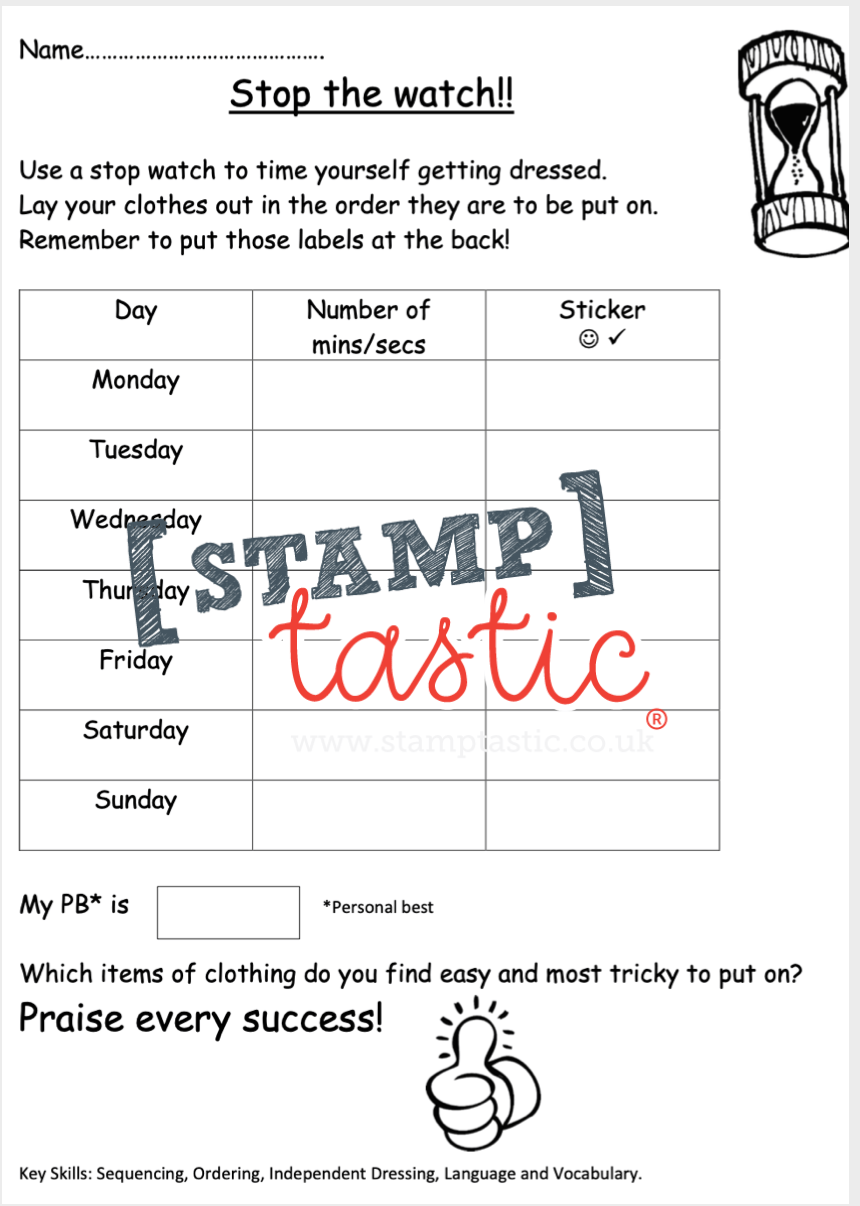 Free P&P within the UK for orders over £22
Our Stop The Watch Activity Sheet is a FREE DOWNLOADABLE RESOURCE fun game to play with your child starting school in September!
Use a stop watch to time your child getting dressed.
Lay your clothes out in the order they are to be put on.


This game helps with Independence and Gross Motor Skills
You can read the accompanying blog post on Independence HERE
You can read the blog post on Gross Motor Skills HERE
You can meet our Early Years Experts HERE