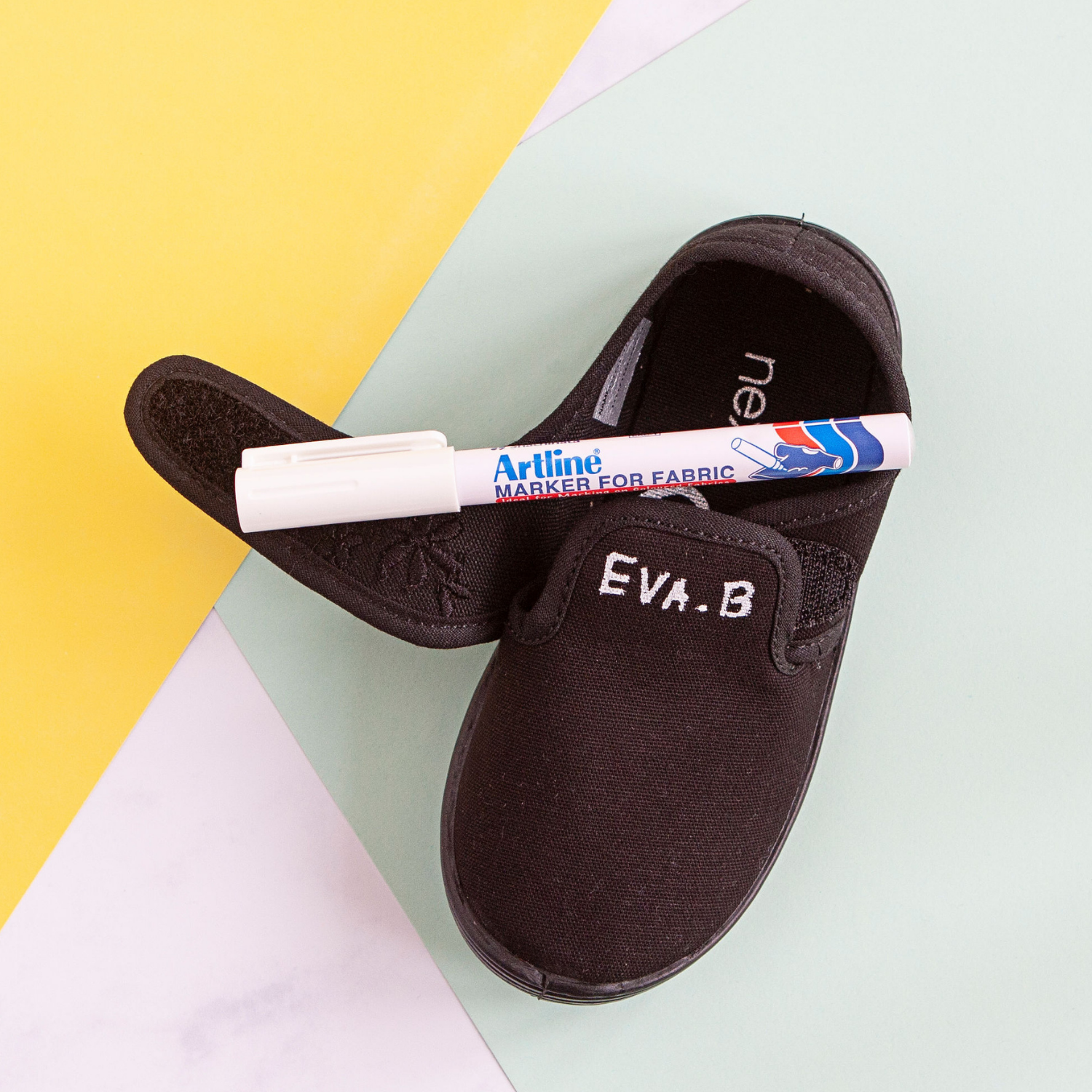 Free P&P within the UK for orders over £22
This clothes label pen is perfect for labelling school uniform items like sports bags, school bags, swimming bags and those impossible to name black PE plimsolls, school shoes and wellington boots!
We don't recommend the laundry pen for really small areas because the nib is quite big, it is however very good for school shoes, kit bags and the black trousers.
Please test on a small area first to check the ink doesn't go through the fabric
Unfortunately it won't work with our Stamptastic Name Stamps. Please don't put the white ink on the name stamps as it will clog them up!
Shake the fabric marker pen (with the lid on) to warm the ink inside up and get it flowing and then pull the lid off (it is not a screw on lid, please do not try to unscrew it as it will get stuck). If the ink doesn't flow freely when you first use it then press the nib up and down a few times on a piece of paper to get the ink moving.
Blurb from the manufacturer…..
Ideal for marking on deep coloured fabrics
Contains a quick drying water-based liquid pigment ink that is xylene free
Highly water and fade resistant even after repeated washing
Bullet style Polyester fibre tip textile pen
Valve Action Aluminium Barrel
Conforms to RoHS and British standard
Ideal for use on dark Coloured Labels
Personalise Canvas shoes and bags or other items of clothing
We also sell a black fabric marker