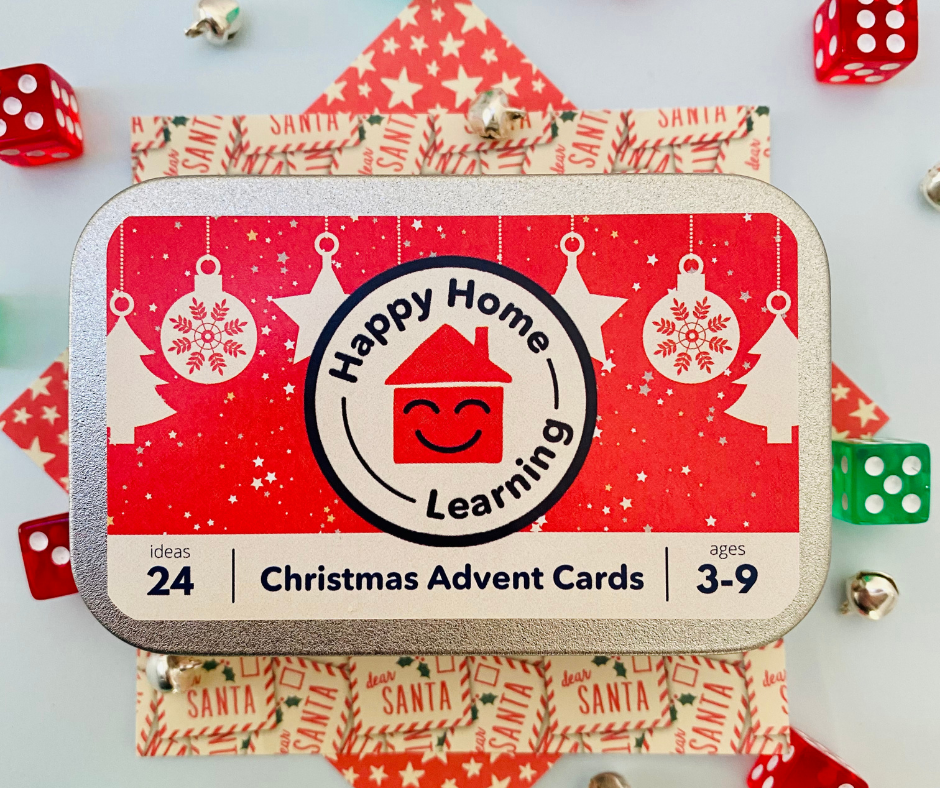 Free P&P within the UK for orders over £22
Generate giggles, grow gratitude and celebrate Christmas!
These 24 Christmas Advent Calendar cards are the perfect way to help with the Christmas countdown and start a lovely new family tradition. This educational, sustainable gift can be reused each year. You'll look forward to hearing how your child's answers change, as they grow older!
These conversation starters will:
 Nurture kindness, creativity and imagination!Get to know your child!
Create happy family memories
Stealthily support reading and maths
Keep your child entertained on Christmas journeys
Start from the beginning and read one question per day to build anticipation before Christmas! Or jazz things up by rolling the dice to select a numbered card (tips supplied). A lovely, playful way to encourage little ones to read letters, words and numbers and to build their maths skills.
* 24 conversation starters
* Supplied with 4 Christmas-coloured translucent dice with maths boosting tips
* Packaged in a perfectly portable, pocket-sized tin
* An alternative gift / lovely addition to a chocolate advent calendar
* Keeps little ones entertained on car journeys
* A great Secret Santa gift or Advent calendar filler
* Makes a gorgeous teacher gift - to use with their class or children
* Option to add a chocolate coin each day
* Created by a specialist teacher and mum, founder of Happy Home Learning
* Printed in The Lake District
* Packaged in a portable, sturdy tin; designed to last for years