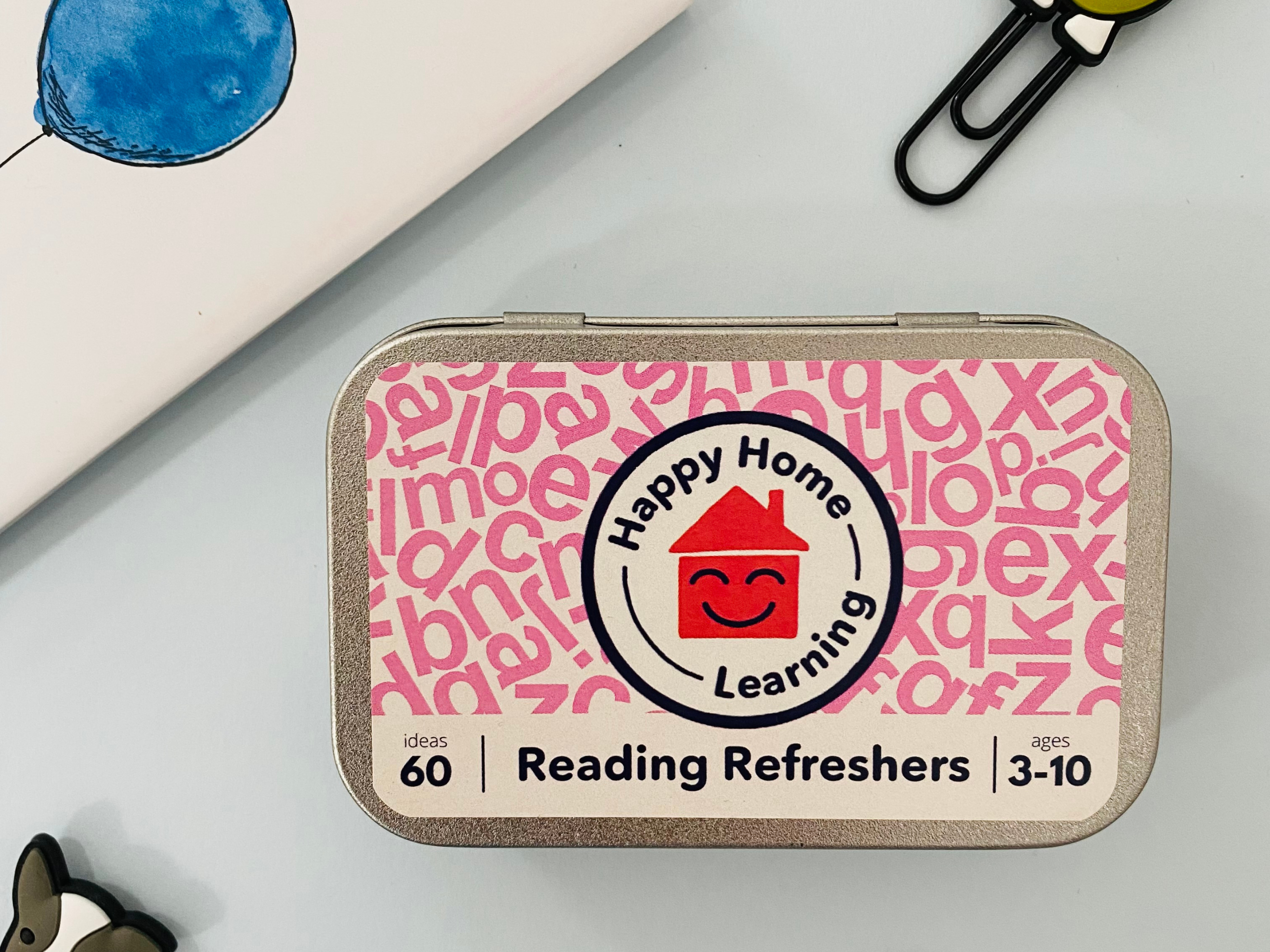 Free P&P within the UK for orders over £22
Fun and educational games to help your child learn to read.

60 top tips and activities to help even the most reluctant reader, for ages 3-10.
Tin dimensions: 96mm x 59mm x 21 mm

Let's give our children the best start!

Reading is a passport to thousands of adventures and so essential for unlocking access to the rest of the curriculum. Whether your child is happy to read to you and you would like to add a little excitement and variety to your reading routine, you're keen to boost your child's progress and fluency, or your child can sometimes be reluctant to read, this resource is for you.

After long school days and busy weekends, time spent learning to read can become squeezed. Use these carefully designed reading refreshers to inspire you and your child and to find pockets of time to invest in reading. With practical ideas for time-poor parents, you will be able to implement the advice immediately to ensure you and your child enjoy the learning to read journey together.

There are years of daily reading homework ahead, so invest in your child NOW to engage, motivate and support your child to read.

*Created by a specialist literacy teacher, mum and founder of Happy Home Learning UK with over 20 years of expertise leading training for parents and educators up and down the country
*Based on the very latest research - these are tried and tested tips
*60 quick and innovative ideas
*Supplied in a pocket-sized tin - perfect if you'd like to read on your travels and they won't cause your cupboards to burst at the seams!
*Sustainable - printed in The Lake District on FSC certified paper and packaged in a sturdy tin, this product will last for years.
 Pairs brilliantly with the 'Tricky Word Tips' and 'Raising Resilience' activity tins.