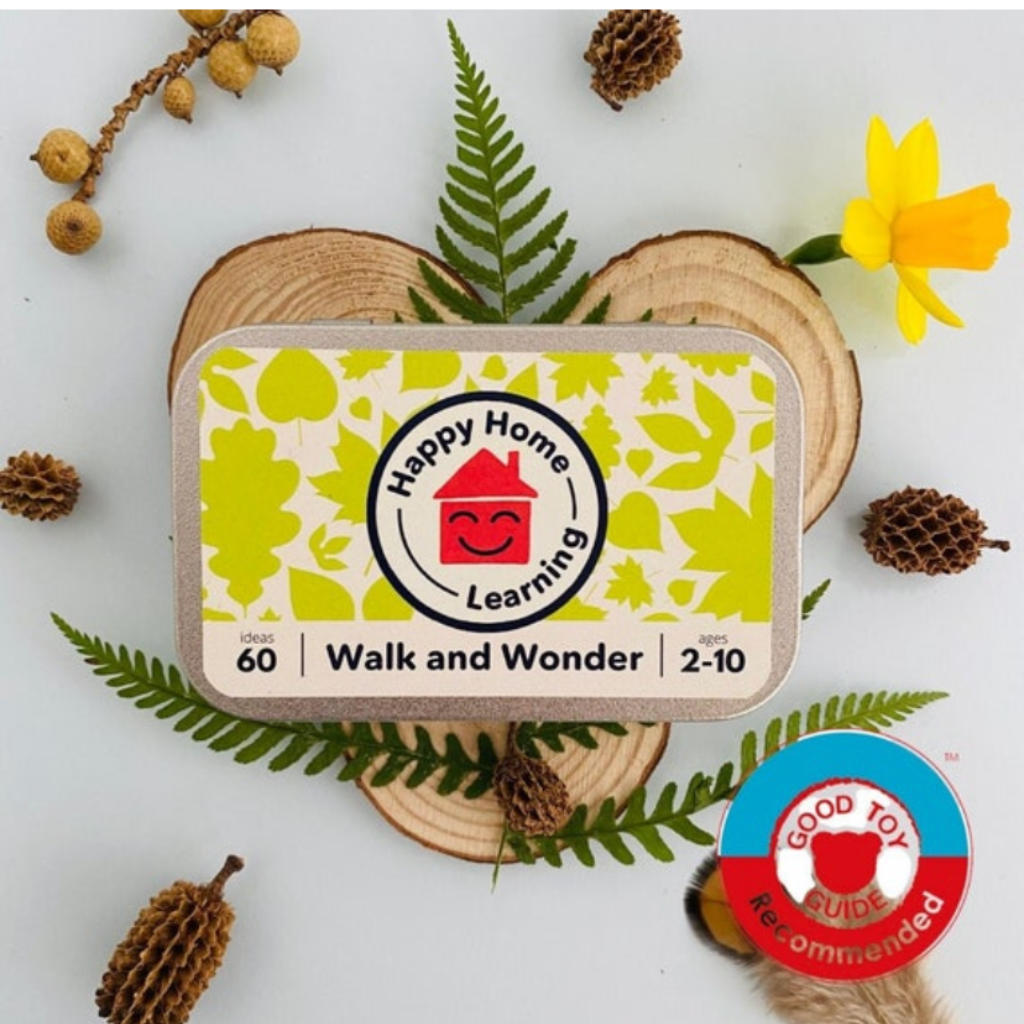 Free P&P within the UK for orders over £22
Fun and educational activities, family games and conversation starters to help your child learn on walks and journeys! A unique, sustainable, plastic-free gift. 
Get little legs from A to B and learn together playfully!
Over 60 challenges, colour coded for younger and older children and designed to last for years.
Tin dimensions: 96mm x 59mm x 21 mm
We all know the importance of getting our children exercising and learning outdoors. But it's not always easy.
Inspired by lockdown and 20 years of teaching expertise, these innovative activities have been carefully designed to boost your child's curiosity and listening skills and develop an appreciation of the natural world. Have these nifty ideas at your fingertips, in a perfectly portable tin, to make learning fun with all these playful challenges along the way. These clever activities will make return journeys home with children so much easier.
Fully accredited by The Good Toy Guide and voted in their top 5 travel toys. 
Expect family games, brain teasers and thought-provoking questions to inject renewed enthusiasm into 'another lovely walk'.
* Over 60 activities, safely packaged in a sturdy tin - a great little travel toy
* Colour-coded yellow for age 2+ and green for older children - perfect for siblings
* Boosts your child's listening skills, walking stamina and conversation skills
* Helps grow respect for the natural world
* Playfully supports phonics, boosts vocabulary and supports maths and
science in fun and active ways.
* All fully in line with the Early Years Curriculum and The National Curriculum
* Created and printed in the Lake District
* A lovely unique gift for teachers and families who enjoy the outdoors
* Why not pair with bubbles, binoculars or an outdoor-themed book?
SUSTAINABLE: Printed on FSC-certified paper in The Lake District for a wide age range, and supplied in a sturdy tin, this product has been thoughtfully designed to last for years